Knowing the end is coming is a major driving force for replacing legacy InfoPath form solutions with Power Apps.  For SharePoint Online/M365 deployments, we don't know exactly when that is coming, but it is likely to be before the on-premises retirement of 2026.  As long-time Microsoft Gold Partners, we're seeing some signs that it's not too far off, as more and more InfoPath users are experiencing issues caused by a lack of compatibility with new browsers and the Microsoft cloud ecosystem.
While the need to rebuild these sometimes mission-critical InfoPath solutions is real, an equally compelling reason to act now is to take full advantage of the modern functionality Power Platform offers, especially the improved mobile experience.  With more than half of today's business users working in a remote or hybrid scenario and more organizations driving to enable frontline workers with efficiency tools, we need solutions that function well not only on a desktop or laptop but equally on phones and tablets as well.
Mobile experiences in Power Apps you don't get with InfoPath forms:
Ability to create native mobile apps using Power Apps that significantly improve the user experience. For instance, instead of browsing to a URL to fill out an InfoPath form not designed for mobile layout, users can launch a mobile-first app by clicking an icon on their home screen.
Power Apps can be installed by users on their mobile devices and once signed in, users will have access to all Power Apps that have been shared with them in one location
Power Apps can be updated and delivered to the mobile app with no extra work from your users
The power of the user's mobile device is leveraged as Power Apps can access the camera, the compass, location-based services, signature, off-line mode, and more.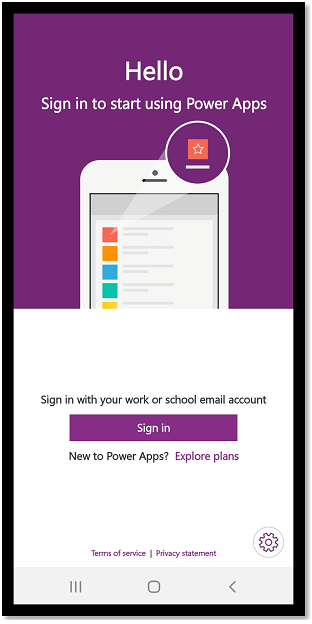 For more information on the Power Apps mobile experience, please see the April 2022 Microsoft Build article:  Get Started with Power Apps mobile
Seeking to replace InfoPath in your organization, new to Power Apps, and need some assistance?
Reach out at any time to discuss Compass365's Power Platform Consulting Services.  We are happy to help. Please see more on this and all of our Services or reach out directly to Cathy Ashbaugh, cashbaugh@compass365.com to arrange for a complimentary consultation.
Compass365, a Microsoft Gold Partner, delivers SharePoint, Microsoft Teams, and Power Platform solutions that help IT and Business leaders improve the way their organizations operate and how their employees work.