Microsoft 365 is a suite of apps that help you stay connected and get things done.  This past year, we've learned how important it is to empower the workforce to do their jobs, stay connected and work with streamlined business processes. In our world of remote and hybrid work, organizations have had to rethink how they do business, and the Microsoft 365 platform provides the collaboration toolbox to make it happen.
If you are a Microsoft 365 user, you're likely using Outlook for email, calendar, and contacts.  You may also be leveraging Word, Excel, and other Office tools.  If deployed in your organization, you are connecting and collaborating in Microsoft Teams, using the meeting, chat and call features or SharePoint to help you be more organized and productive in your workday or the Power Platform to create forms, workflow, and reporting solutions. These are all great tools, but there's so much more to Microsoft 365.
Getting to know all of the Microsoft 365 apps and services available takes a little doing. Many apps are immediately available upon rollout and can be found by clicking on the App Launcher or "waffle" located at the upper left-hand corner of your Outlook Online calendar for example. Others may need to be deployed by your IT team and/or require additional licensing costs like premium connectors. Our friends at collab365, a network of online sites serving the Microsoft 365 community with training and other services, recently published an extensive list and description of all the tools available to you in the Microsoft 365 subscription – 24 of them to be exact! Read more below.
24 Services You Get with a Microsoft 365 Subscription in 2021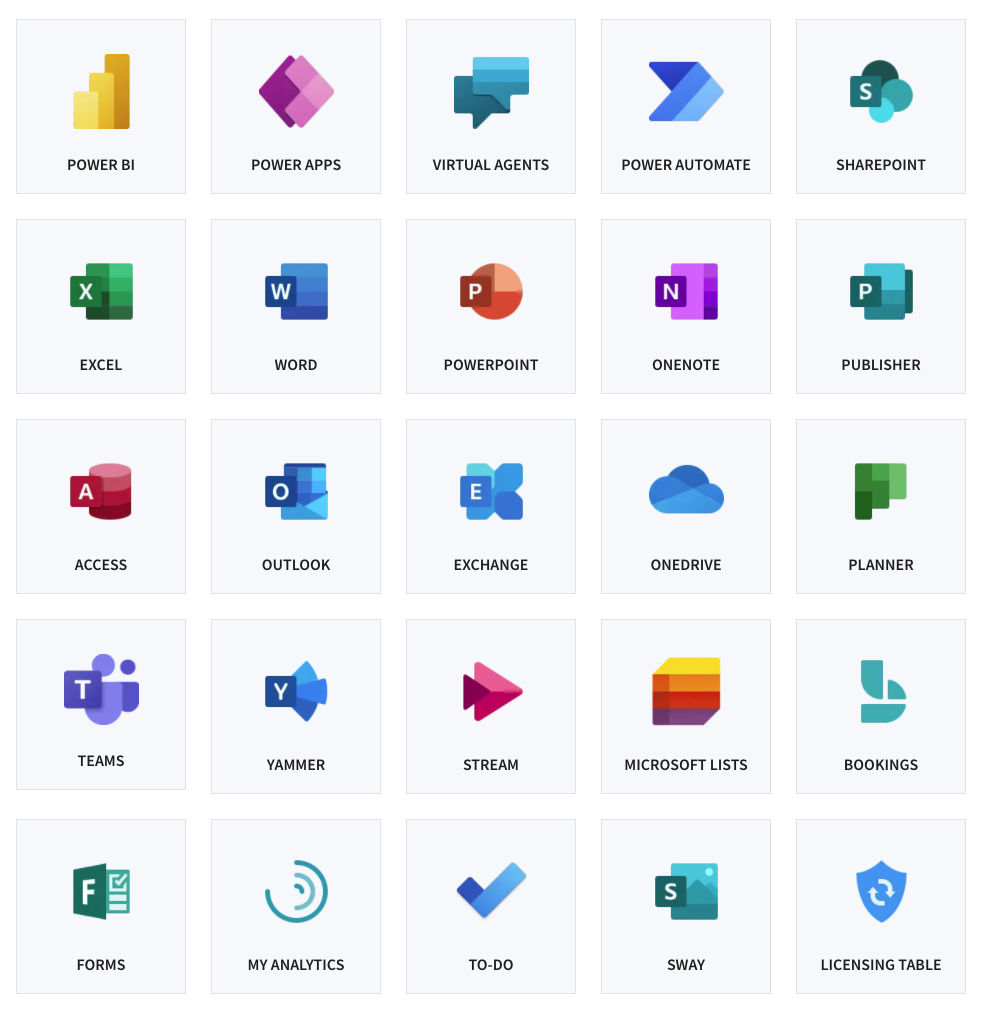 The Microsoft 365 collaboration toolbox is full of options to help you and your staff improve the way your organization works.  Compass365 offers Workplace Collaboration services to help clients deploy these solutions in a meaningful way to enable your workforce and get the most value from Microsoft 365.
Ready to dive into Microsoft 365 workplace collaboration?
Reach out directly to Cathy Ashbaugh, cashbaugh@compass365.com to arrange for a complimentary consultation.
Compass365, a Microsoft Gold Partner, delivers SharePoint, Microsoft Teams, and Power Platform solutions that help IT and Business leaders improve the way their organizations operate and how their employees work.