The Oakland Museum Women's Board ("OMWB") has been supporting the Oakland Museum of California for more than 60 years.  This non-profit organization raises funds for the Museum by conducting its annual White Elephant sale, one of the largest rummage sales in the country.  The volunteer-based workforce consists of board members who support committees that manage the sale, the building, and the more than 1,000 sales volunteers.
While this amazing group of women has accomplished remarkable things year over year with determination and passion for the museum, the OMWB began to dream of digitally transforming to improve the way they operate in the short term and to preserve and enable digital access to historical content gathered over the years. They knew Microsoft 365 would provide the tools but they needed guidance on which tools fit their needs and how best to deploy them for their user base. In this case study, we'll outline the collaborative process between the OMWB and Compass365 to assess needs and create a roadmap for modernizing operations using SharePoint and Power Platform in Microsoft 365.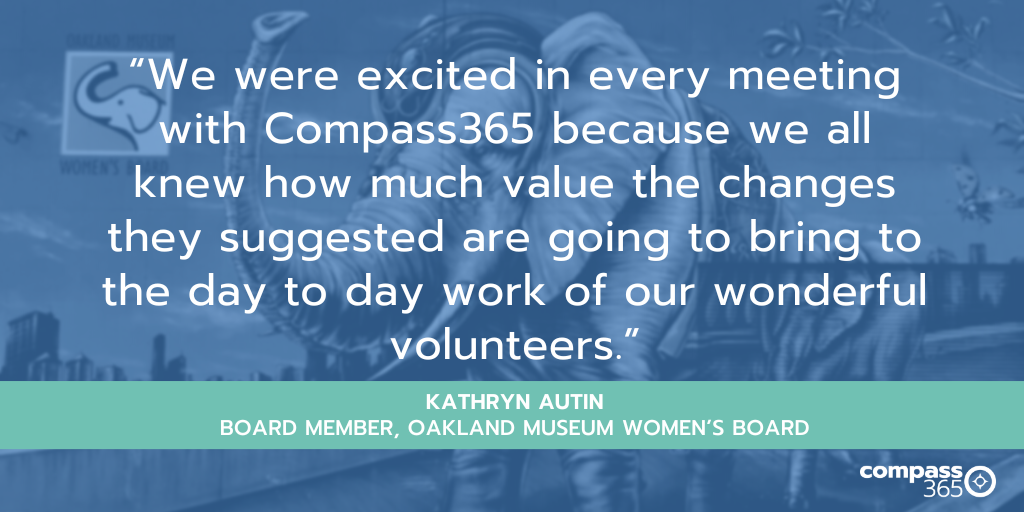 If you are seeking a strategic approach to meeting your collaboration, content management, and modernization needs using Microsoft 365, let's talk.
Our Microsoft Workplace Collaboration services will set you on the right path.  Reach out directly to Cathy Ashbaugh, cashbaugh@compass365.com to arrange for a complimentary consultation.
Compass365, a Microsoft Gold Partner, delivers SharePoint, Microsoft Teams and Power Platform solutions that help IT and Business leaders improve the way their organizations operate and how their employees work.