We are just back from the first ever Power Platform Conference in Orlando last week.  It was a fantastic event, full of energy and excitement for how the Microsoft Power Platform, a low code/pro code toolkit, is empowering the delivery of automation, integration, and reporting solutions for SMBs through F-100 corporations.  It was great to spend quality time with our customers, colleagues, and partners within the community. Thankfully, the weather was beautiful. We are fortunate to have missed Hurricane Ian by less than a week and our hearts go out to folks in the area who are in the midst of it as I write.
As early adopters and experienced implementors of Power Platform solutions for our clients, the team at Compass365 spent the week listening, learning, and spending time with our customers. The conference was very well attended – even a bit crowded – as interest in the event took off.  Although we are still coming out of the pandemic and given that this is the first time that Power Platform had its own forum (typically represented in the SharePoint or Microsoft 365 Collaboration Conferences), the event sold out.  The future of Power Platform is bright.
The conference included sessions for business users, Citizen Developers, Leadership, and Pro-Developers in Power Apps, Power Automate, Power Pages, Power BI, and more. Here are some of the announcements we found most impactful.
Power Platform Conference Announcements
Best New Feature Announcement:  Coauthoring in Power Apps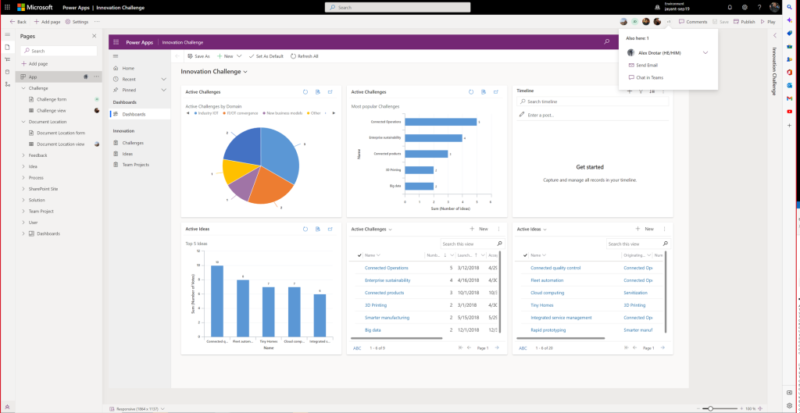 While not yet released, coauthoring in Power Apps is coming. Our Solutions Architects, Qais Gharib and Jonathon Fung, were especially excited about this feature which will allow multiple "makers" – developers and business users – to collaboratively build and edit the same app simultaneously, just like coauthoring in Word and other Office 365 products.  We wrote about the experimental Power Apps Co-Authoring feature, announced in 2021 as a first step in the evolution of the experience.  The upcoming coauthoring feature announced at the conference promises major improvements.  Coauthoring will not only support developers to work more efficiently, it can also be used as a training tool as novice users and Citizen Developers can show the pros.
Learn more about the new coauthoring feature coming to Power Apps here
Top Enterprise Potential Announcement: Deep SAP Integration for Power Platform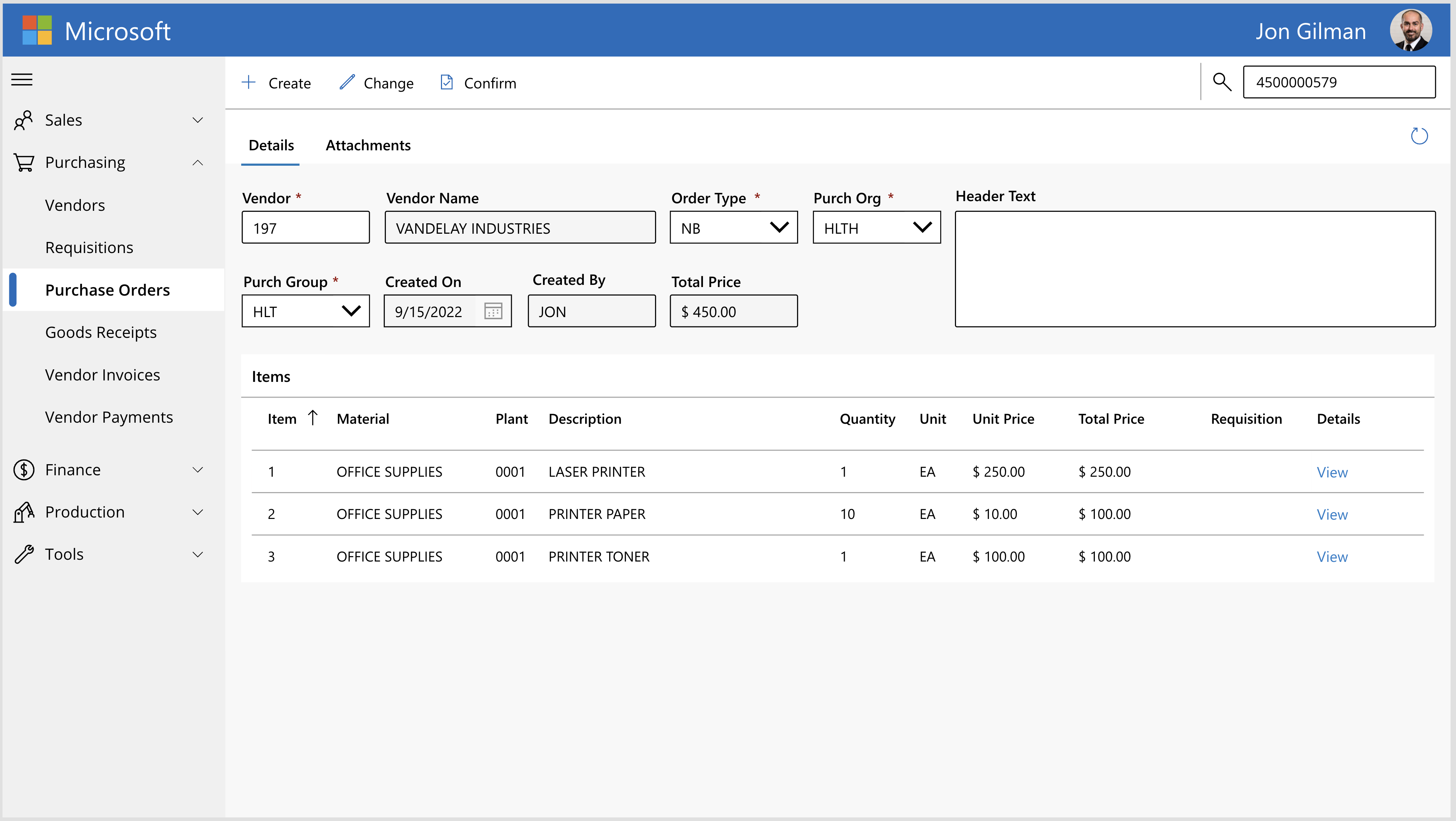 As the Power Platform gains momentum within enterprise organizations, the demand for integrations into enterprise Line of Business solutions like SAP and Oracle, increases as well.  Considered one of the most exciting announcements in Public Preview, Microsoft announced a set of prebuilt Power Apps for the Order to Cash and Procure to Pay business processes in a downloadable solution called SAP Integration.  Also planned and in progress are an additional 23 Power Apps and the accompanying Power Automate flows for some of the most common business processes in SAP.  Feedback from a group of Private Preview SAP clients is that these apps are game changers.
Learn more about SAP Integration here
Top Theme of the Conference: Governance

"The Power Platform Loves Governance" Microsoft CVP Charles Lamanna announced in the keynote to kick off the Power Platform Conference.  With over 7 million people doing some type of development in Power Platform, Microsoft recognizes the need for more robust governance to provide IT with the templates, tools, and best practices to manage the expansion of Power Apps within the organization while fostering and supporting the increased usage of Power Platform concurrently.  Currently, the Power Platform Center of Excellence (CoE) Starter Kit provides an excellent set of tools and guidance to get started initially, and on the roadmap is the intention to build more of these features within the Power Platform.
Most Exciting Announcement for the Community:  Power Up Program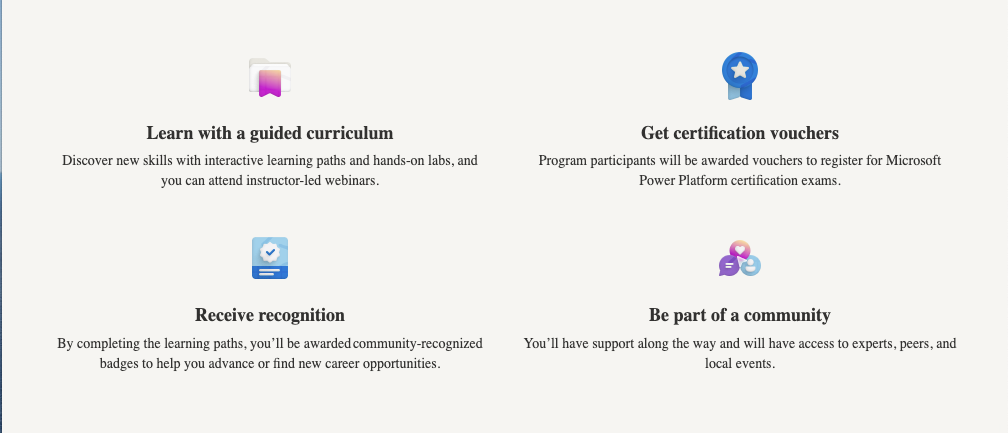 The Power Up Program announcement caused quite a buzz.  Addressing the ongoing demand for Power Platform developers and shortage of Low Code and Pro Code developers, Microsoft created the Power Up skilling program to help business users and aspiring citizen developers build key skills in low code Power Platform development.  The program is a three-month, guided curriculum with self-paced learning, hands-on labs, application development, and interaction with the community for support and mentorship. This is a fantastic opportunity for those looking for a way to transition their careers into the high-demand world of low code development and an opportunity for experienced Power Platform developers to contribute to the success of the community and pay it forward, so to speak.  More than 4,000 people had applied for the program before the conference was over – inspiring and a challenge to oversee for sure.
Learn more about the Power Up Program here
Power Platform Conference 2023
Last but not least, next year's Microsoft Power Platform Conference 2023 has been announced to take place in October in Las Vegas.  More to come!
If you are new to automating using the Power Platform and would like some assistance, reach out at any time to discuss Compass365's Power Platform Consulting Services.  We are happy to help. Please see more on this and all of our Services or reach out directly to Cathy Ashbaugh, cashbaugh@compass365.com to arrange for a complimentary consultation.
Compass365, a Microsoft Gold Partner, delivers SharePoint, Microsoft Teams, and Power Platform solutions that help IT and Business leaders improve the way their organizations operate and how their employees work.