The Microsoft 365 Virtual Marathon is back again this year.  The Microsoft 365 Virtual Marathon is a free, on-line, round-the-clock global event happening April 26th through 28th, 2021.  The speakers are Microsoft experts from around the world and this year, including key Microsoft employees, MVP's, and seasoned community members.  This year, we have 3 of our Compass365 Solutions Architects, Ingrid, Qais and Stephen, presenting as well. Here's a summary of what they are presenting: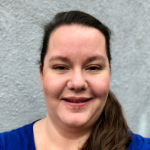 Can SharePoint Really be Your Intranet? What's New in Communication Sites
Ingrid Camill, Solutions Architect and Director of Compass365
Overview: Let's dig into Microsoft's answer to the modern intranet – Communication Sites. We'll cover how they differ from Team sites, features that are available right now vs. what's still on the roadmap, pros and cons of a Communication Site-based intranet, and options for personalizing a site for your organization.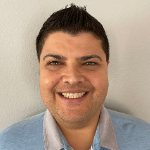 What Can Dataverse for Teams do for You?
Qais Gharib, Solutions Architect and Manager, Business Applications at Compass365
Overview: We take you on a journey into the Dataverse (for Teams). We will build a Power Platform solution leveraging Dataverse for Teams. We'll talk about when to use Dataverse for Teams and when not to. We'll also discuss why Dataverse for Teams is a path defining tool in the Business Applications world!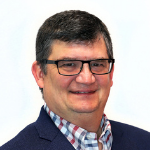 Out with InfoPath, In with Power Apps!
Steven Perry, Solutions Architect, Business Applications at Compass365
Overview: Out with the old, in with the new. Do you have an investment in InfoPath in your organization? Do you want to move to the cloud? Maybe it's time to reimagine your InfoPath forms as Power Apps. Let me show you how to get started on this journey. From analysis and design to delivery, I will get you well on your way to being InfoPath free.
Visit Microsoft 365 Virtual Marathon to browse speakers, sessions and to sign up.  Sessions run 24 hours per day, so you are likely to find just the right topic at the right time for your schedule.
Interested in learning how to improve operations and the way your staff works with the Microsoft 365 platform?  We can help with SharePoint, Teams, and Power Platform solutions. Reach out directly to Cathy Ashbaugh to discuss your needs and arrange for a complimentary consultation with one of our Solutions Architects.