Sooner Versus Later: Don't Wait to Replace InfoPath in Your Organization
Most people know that InfoPath is deprecated technology, but many organizations still have not begun planning to replace InfoPath. Did you know that the first version of InfoPath was released by Microsoft in 2003 and the most recent in 2013? At almost 20 years old, InfoPath is obsolete in "tech years" yet, these form solutions are still in widespread use in leading organizations, sometimes by the tens and hundreds.
Why? Historically, InfoPath has been one of the most widely adopted SharePoint forms; powerful, easy to use, and requires very little coding. In short, InfoPath forms get the job done – or did – and replacing them hasn't always been prioritized. As with any dated technology, there comes a time when it becomes so outdated, cumbersome to support, and difficult to enhance, it's clearly time to move on. With the maturation of Power Apps as a modern, flexible, and powerful replacement solution and looming InfoPath retirement date, there's no reason to wait to replace InfoPath.
Here are three compelling reasons to begin your InfoPath -> Power Apps modernization efforts today.
Reason #1 to Replace InfoPath Now: Limitations of Deprecated Technology
The look and feel of InfoPath is outdated with low usability for today's modern workforce
It's costly to maintain with limited skilled resources willing to work in InfoPath – who wants to work on legacy solutions when the demand for Power Apps is so high?
InfoPath is not fully supported in the cloud and mobile, more prone to issues
Lost investment of time, money, and resources to create or enhance a sunsetting technology
InfoPath managed solutions cannot be migrated to SharePoint Online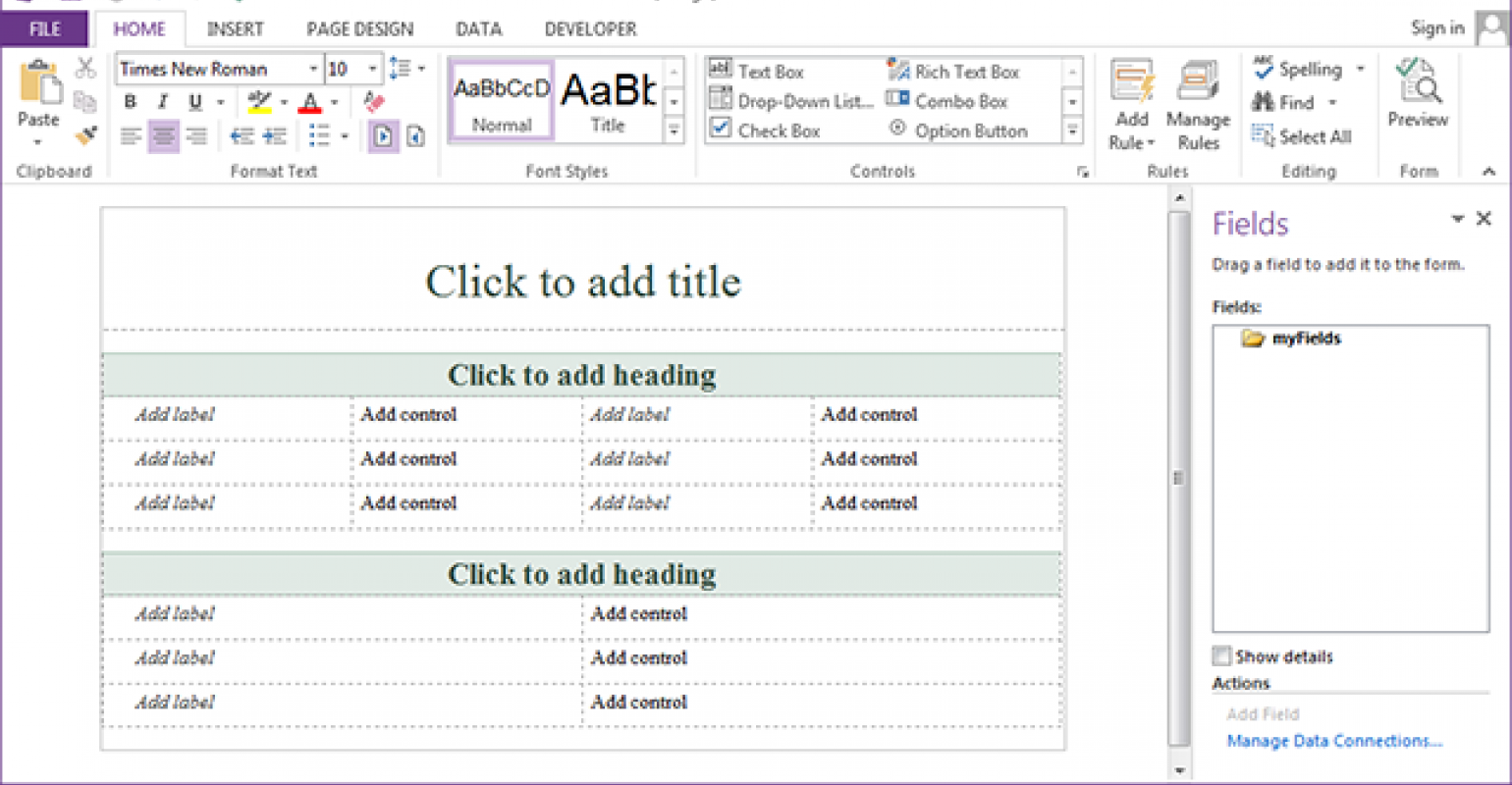 Reason #2 to Replace InfoPath Now: Benefits of Modernization
Power Apps are cloud and mobile-friendly; appealing to the remote/hybrid workforce
Modern look, feel, and usability that your employees, partners, and customers expect
Power Apps has a rich ecosystem of connectors, enabling seamless integration to Line of Business solutions such as CRM, ERP, etc.
The rebuild process offers an opportunity to re-engineer the solution for how the business actually works today, or will in the future
With Power Apps, you are future-proofing your solution. New features and enhancements to the Power Platform are made incrementally, no major rewrites are necessary
Reason #3 to Replace InfoPath Now: Risks to Delaying Action
InfoPath will be supported on-prem through 2026 (end of life for SharePoint 2019), however, InfoPath for SharePoint Online is slated "until future notice."
You may run out of time. Will you have enough time to address all of your InfoPath solutions if Microsoft pulls the plug sooner than expect and with a short window for action?
Critical business processes could be impacted if/as InfoPath solutions break
Lost opportunity to meet user needs, improve efficiency and modernize now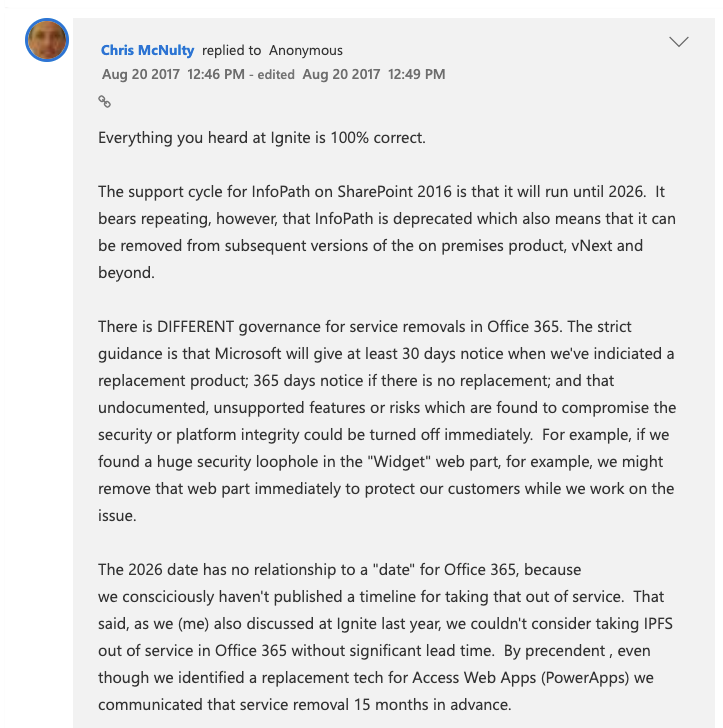 Interested in learning more about Compass365's InfoPath Replacement services?
Happy to help. Learn more about our InfoPath Replacement services including our complimentary InfoPath analysis and recommendations sessions or reach out directly to Cathy Ashbaugh, cashbaugh@compass365.com to arrange for a complimentary consultation.
Compass365, a Microsoft Gold Partner, delivers SharePoint, Microsoft Teams, and Power Platform solutions that help IT and Business leaders improve the way their organizations operate and how their employees work.
The Compass Guide to Replacing InfoPath with
Power Apps eBook
Download The Compass Guide to Replacing InfoPath with Power Apps eBook to get started on your modernization journey.
We'll cover:
Reasons to say goodbye to InfoPath
Why choose Power Apps to replace
Key considerations before you get started
The Compass365 InfoPath replacement methodology