Copilot
Copilot released this month and there's a ton of stuff to go through!  If you didn't know, Copilot is a set of AI-powered productivity tools designed to enhance the experience in various Microsoft applications.  You'll be able to provide Copilot information about yourself, your roles, and your responsibilities to get answers tailored for you.  Copilot will show up in Microsoft Teams to take notes for you in meetings, synthesize information from meetings without creating recordings, and answer questions about the meeting.  Learn more here and here's documentation to help you learn.
We'll be exploring Copilot and what it can do in future blog releases (still hoping that $30/user licensing would lower), but in the meantime, here are some other exciting upcoming features for SharePoint Online!  Please understand that Microsoft could change the slated dates at any time.
New SharePoint Start
New SharePoint Start – rollout started in September 2023, but I haven't seen it yet.
A better page to help you easily create content and see analytics on content you've created!  No more waiting for reporting analytics to be created and available.  You'll be able to quickly see which articles really connected with your audience to help shape what your follow-up move should be!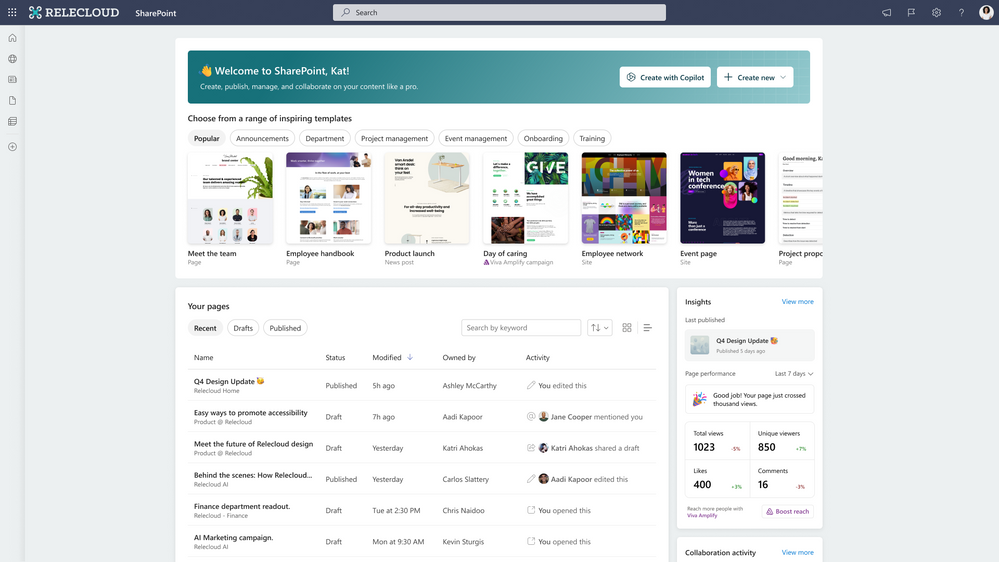 Brand Center
Brand Center – rollout slated for December 2023
Finally!  Instead of just logos and themes, we get more options to control fonts, colors, and other design elements to really bring forth a company's brand and identity!  You won't have to break best-practice guidelines to get the visuals you're looking for.  We're excited to see Microsoft help bridge the gap between manufactured SharePoint sites and elegantly designed websites!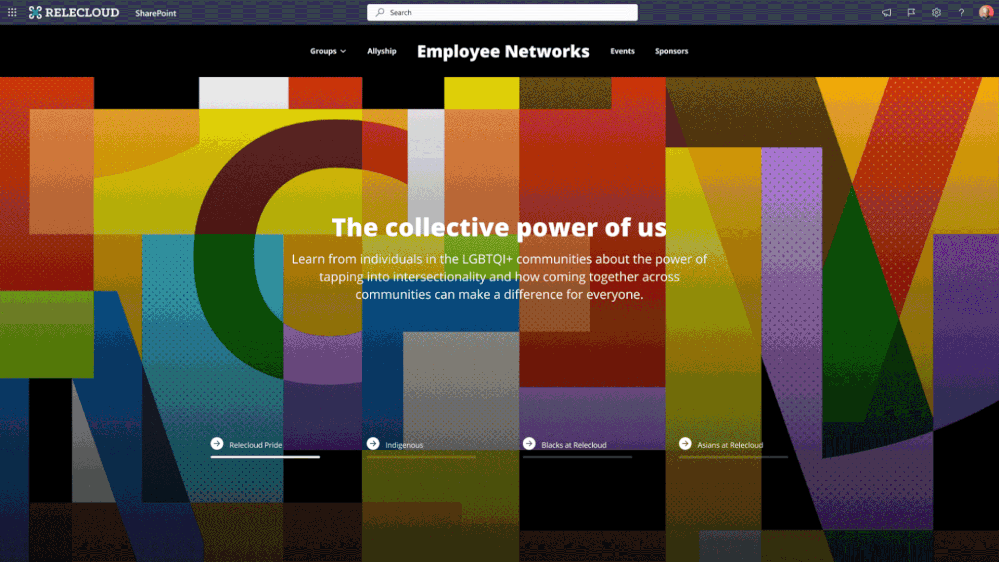 Video Pages
Video Pages – rollout slated for January 2024
Create engaging video-centric pages, with inline playback!
Co-Authoring
Co-Authoring – rollout slated for March 2024
Create it together!  Collaborate on new intranet content and utilize the diverse perspectives and expertise of your content creators!