My colleagues in Compass365's Biz Apps practice and I just returned from a great week of teambuilding, learning, and connecting with customers and the community in Las Vegas (October 2023).  The 2nd annual Microsoft Power Platform Conference, MPPC23, was a fun and inspiring event well produced (Thanks, Heather Cook!) and well attended, with 7,000+ attendees.  It's apparent that business and IT professionals alike are enthusiastic about the role the Power Platform tools will play in the future of work – as are we!
One of the biggest highlights for me is always the opportunity to connect with people.  This year, we had the privilege of having our team of eight Power Platform Solutions Consultants and Architects attend the conference, some of whom I hadn't yet met, as we are a fully remote organization.  MPPC23 offered us an opportunity to strengthen our team bonds through dinners, events, and the many discussions that followed the sessions.  Our evening at Topgolf was a blast and we got to witness the new Las Vegas Sphere and its ever-changing images.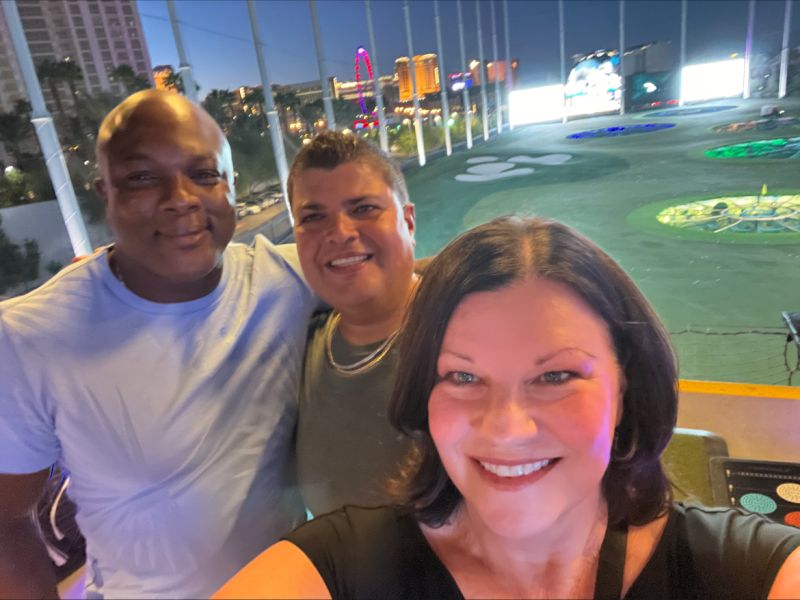 The Microsoft community, often called "The Best Community in Tech" was out in full force as well. It was welcoming to be included by the community as a part of the many events occurring around the MGM Grand (and beyond) from the Power Pint (Thanks, David Levielle!) on Monday night to the Conference Party on Tuesday and the many formal and informal meetups throughout the conference. So many Power Platform community members dedicate their time to learning, presenting, and educating others. If you haven't been to the M365 Collab or MPPC, it's a great place to meet new friends and reconnect with others.
Okay, so now on to the content of the conference. While our team walked away inspired by some of the improvements in Power Platform deployment tools (See Power Platform Pipelines Part 1 and Part 2), the main focus of the conference was heavily centered on AI and Copilot in Power Platform. As you no doubt know by now, Copilot is being embedded into just about every component of the Microsoft 365 stack, and Power Platform is no exception. Best summarized by the experts, read Charles Lamanna's (Microsoft Corporate VP, Business Applications and Platforms) highlights of the conference content The AI Revolution: Supercharging low-code with the Power Platform community. Catch all the Power Apps announcements in Ryan Cunningham's (Microsoft VP, Power Apps) post Power Apps announces new Copilot abilities, modern controls, and governance tools at the Power Platform Conference. April Dunnam (Principal Cloud Advocate – Power Platform at Microsoft) also put together a fabulous recap of the major announcements made at the event. You can watch it here: Power Platform News Rewind: Power Platform Conference October 2023.
We'll be keeping our eyes out for all the new advancements coming our way and sharing them with our clients. If you are new to the Power Platform or looking to expand your capacity in this exciting automation space, we can help. Please reach out to Cathy Ashbaugh, cashbaugh@compass365.com to arrange for a complimentary consultation.
Compass365, a Microsoft Gold Partner, delivers SharePoint, Microsoft Teams and Power Platform solutions that help IT and Business leaders improve the way their organizations operate and how their employees work.
Subscribe
Join over 3,000 business and IT professionals who receive our monthly newsletter with the latest Microsoft 365 tips, news, and updates.