Display announcements in a carousel format with our free web part –  Announcements Carousel by Compass365
The Compass365 Intranets Practice team is excited to announce that Microsoft has approved and published our free Announcements Carousel web part into the Microsoft AppSource apps catalog. The final release version includes updated functionality to standardize how the web part displays your announcement image and body content and streamlines new announcement creation by eliminating the need for content authors to work with HTML. A content author can now simply set the Image Alignment and Image Size properties once and the web part will take care of the rest.
Be one of the first to try out our new web part by heading over to the AppSource and searching for "Announcements Carousel by Compass365" or by going directly to the following link to get it now!
The Announcements Carousel by Compass365 configuration options include:
Web Part Title – Provide a name for the web part section.
Announcements List – Connect to any list or document library on the current site.
Title Column – Select a Single line of text column that contains the title of the announcements.
Body Column – Select a Multiple lines of text column that contains the body of the announcements.
Expiration Date Column – Select a Date and time column that indicates when the announcements should be expired and no longer displayed.
Slide Interval – Select how many seconds each announcement should display (1 to 30 seconds).
Number of Announcements to Show – Select how many announcements to cycle through (up to 30 announcements).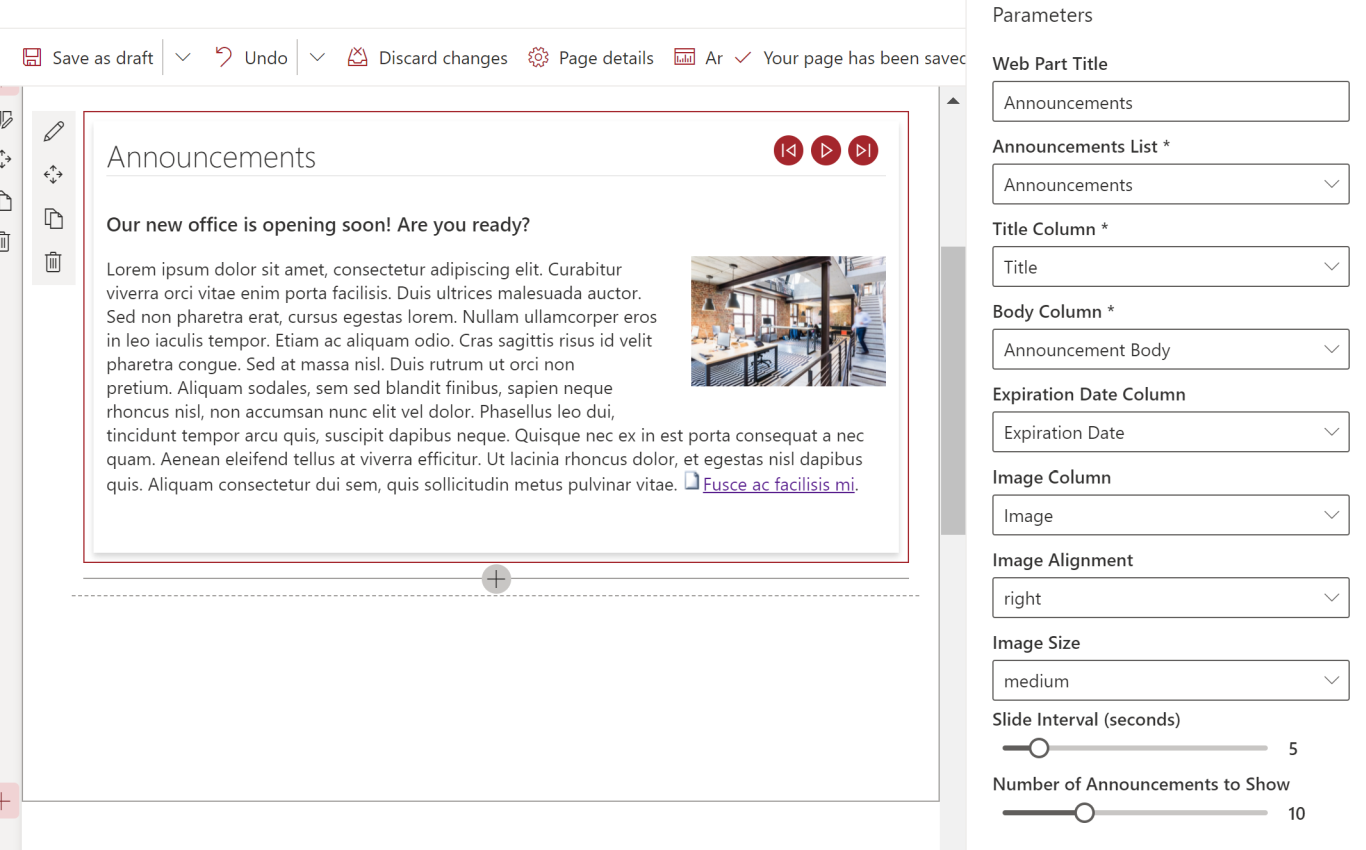 We are interested in your feedback. Please rate and review the app and let us know what we can do to improve the functionality for you.