Intranets are an integral part of an organization's employee communication ecosystem. When implemented with relevant content and useful resources, they become the hub for employee interactions within the organization as a whole. However, organizations often find that after rolling out an intranet, employee engagement and usage rapidly fall off. Organizations are left wondering what went wrong. Were there not enough features? Was it a bad design?
In our interviews with users we have found that a common answer to "Why don't you use the intranet?" is simple: "There is no reason for me to". There is no content that is relevant to them on the site that they can't get somewhere else, often in an easier way.
The solution seems obvious: provide relevant and useful content that is easy to access. But what does that mean? How is it accomplished? When we look at successful intranets we've implemented over the years, we find some common threads that keep bringing users back.
Useful Information and Utilities
People Directory
A well-designed People Directory is always a popular resource. A simplified way to find email addresses, phone numbers or office locations becomes an invaluable tool that get used regularly. The best implementations of People Directories allow users to customize their own profiles with details such as interests, hobbies and other information that makes it feel more like a social network and not just a digital White Pages.
HR and Payroll Information
When it comes down to it, the most important details to an employee is information about their pay and benefits. Having a secure page on your intranet that allows users to view their available time off, up-to-date payroll info, and any other personalized benefit information almost guarantees that users will return often.
Automated Form Submissions
Having a location on an intranet for submitting common forms, such as vacation requests or expense reimbursements, is a top request from users. When these forms are paired with workflows that automatically route requests for approval and provide status updates, your users will quickly recognize the benefits and wonder how they ever got along without the intranet.
Relevant and Updated Content
The first thing many organizations say they want front and center on the intranet is Company News. It seems like a great way to engage with employees and pass along information. However, the reality soon becomes apparent: Is there actually enough happening in your organization to warrant frequently updated articles?
If you can answer "yes", then a Company News section will most likely be an easy hit on your intranet. If not, that doesn't mean you shouldn't have Company News, it just means you need to get creative.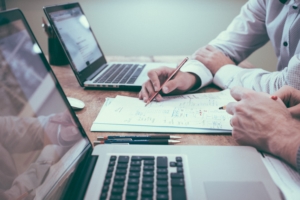 Leadership Blogs
Engaging your leadership to write monthly, or more frequent, blog posts can be a powerful reason for employees to come to the intranet. Topics such as company direction, value discussions, or even just personal anecdotes can all be popular. This is a perfect task for those in your organization that are particularly good at motivating people or speaking inspirationally.
Employee Profiles
Most people love seeing their names and their friends' names in print. Fun articles profiling employees throughout your organization will draw users to the intranet and help build community.
Company Events
If your company has a party, hosts a booth at a conference, engages in community service… post about it! Include as many pictures as you can. Showing employees having fun and working together is a wonderful way to make your organization feel like a family.
What Else?
We've outlined a few ideas here to help your waning intranet become a success. But what else can you do? The number one thing we recommend is to talk to your employees. Find out what they want to see on the intranet. Your organization is unique and has unique needs that can only be identified from within.
We can help
If you need assistance with revising or building your intranet we can help! From off the shelf SharePoint intranet builds to completely custom digital workplaces, our team has the experience you need to ensure your intranet is a place your employees love to go and rely on every day. Contact us today to discuss your needs!