Algood Food Company, www.algoodfood.com, is recognized throughout the United States as one of the premier packers of private label peanut butter, jellies, and preserves.  Algood's strategic plan has always revolved around customer-driven objectives, including product quality, customer service, and innovation in packaging. The drive for innovation and process improvement runs throughout the organization, leading to the selection and implementation of Microsoft Dynamics 365 and the commitment to modernize their backend operations and move to the cloud.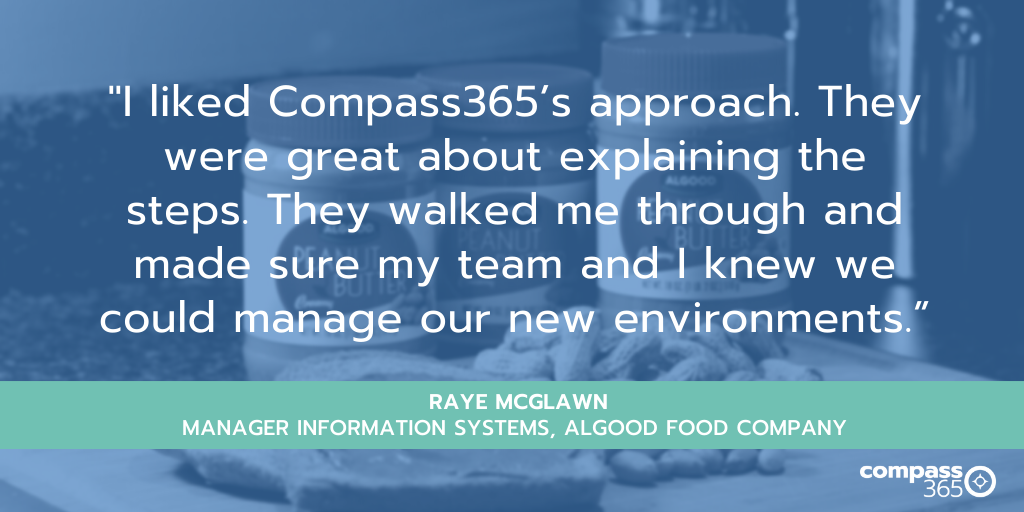 In this case study, we'll outline the collaboration between Raye McGlawn, Manager of Information Systems at Algood, and the Compass365 team to move from a legacy SharePoint 2010 environment with SharePoint Designer workflows into SharePoint Online with a modern Power Platform solution that has improved efficiency and eliminated duplicate entries with an integration into Dynamics 365.  A key success factor for Raye was Compass365's communication throughout the project – ensuring that each step of the process was explained and that the Algood team was informed and enabled to support the new environment.
Let the experts at Compass365 help you with your SharePoint migration
If you are planning a migration into SharePoint Online or upgrading to the latest version of SharePoint On-Prem, reach out directly to Cathy Ashbaugh, cashbaugh@compass365.com to arrange for a complimentary consultation.
Compass365, a Microsoft Gold Partner, delivers SharePoint, Microsoft Teams, and Power Platform solutions that help IT and Business leaders improve the way their organizations operate and how their employees work.