A DIVISION OF GENERAL NETWORKS CORPORATION
Many business leaders have a vision for improving operations but are frustrated because they don't know how or where to start.  Compass365 combines our years of SharePoint and Microsoft 365 expertise with proven methods to help improve the way organizations work, operate, and confidently get value from their Microsoft investment.
Compass365 is the SharePoint/Microsoft 365 services division of General Networks, an industry-leading IT systems integrator that delivers technology consulting for customers who need to manage and process business-critical information. As a Microsoft Gold Partner and employee-owned (ESOP) corporation with more than 30 years of successfully delivering solutions, we strive to help our customers leverage technology to become more efficient and effective.
You Shouldn't Have To Suffer Through Poor Technology Implementations
Flexible
We are easy to work with and flexible in how we deliver your solution, always ensuring our work is providing value.
Experts
We are experts in SharePoint and Microsoft 365. We use our proven methods to ensure your success.
Done Right
We don't just deploy software, we create solutions to meet your needs and ensure they work great for you.
Meet Our Leadership Team.
Value Oriented Consulting
95%
SharePoint Development
89%
Implementation Methodology
95%
We serve clients throughout Southern CA and across the country!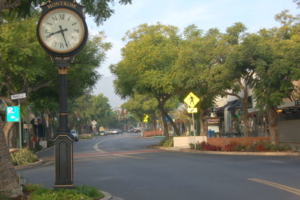 Montrose: Our Neighborhood in Glendale
Our Core Values
To ensure our customers receive value and a great experience when working with us, we employ consultants who embody our 3 core values.
Humble Expert
Always strive to become an expert in everything you do.  Always recognize there is more to learn. Be open to new ideas.
Put Value First
Be sure that what you invest in producing provides value. When faced with tough choices, choose to provide value over all else.
Be Unstoppable
Don't let anything stop you from succeeding at your work. Always find a way to deliver a success for our clients.
Careers @ Compass365
We're always looking for highly motivated Microsoft professionals who share our passion and core values. Below are some of our currently open positions. If you see a match to your skill set or just feel like our culture is a great fit, we'd love to hear from you. Please reach out to info@compass365.com with your resume.