The Employee Experience Platform that Empowers Global Enterprises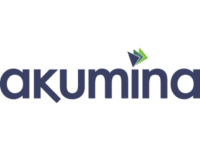 Compass365 is a premier partner with Akumina, the employee experience platform built on SharePoint. If you're a large enterprise looking to increase employee engagement through a dynamic and integrated intranet portal, Akumina is the platform for you.
We have built out proven design and implementation processes to get your Akumina platform up and running as quickly as possible. From design to custom integrations, our team will take your requirements and implement them efficiently and effectively.
Engage Employees
Modern consumer-like experiences are intuitive and user-friendly.
Full device use flattens your employees' learning curve.
Centralized hub experience in your digital workplace enhances corporate communications.
Empower Your Workforce
Integrate leading enterprise cloud apps in your modern intranet to improve productivity.
Bring tasks to employees in an integrated "single-pane-of-glass" experience.
You don't need to be a developer to cater your front-end experiences to your teams.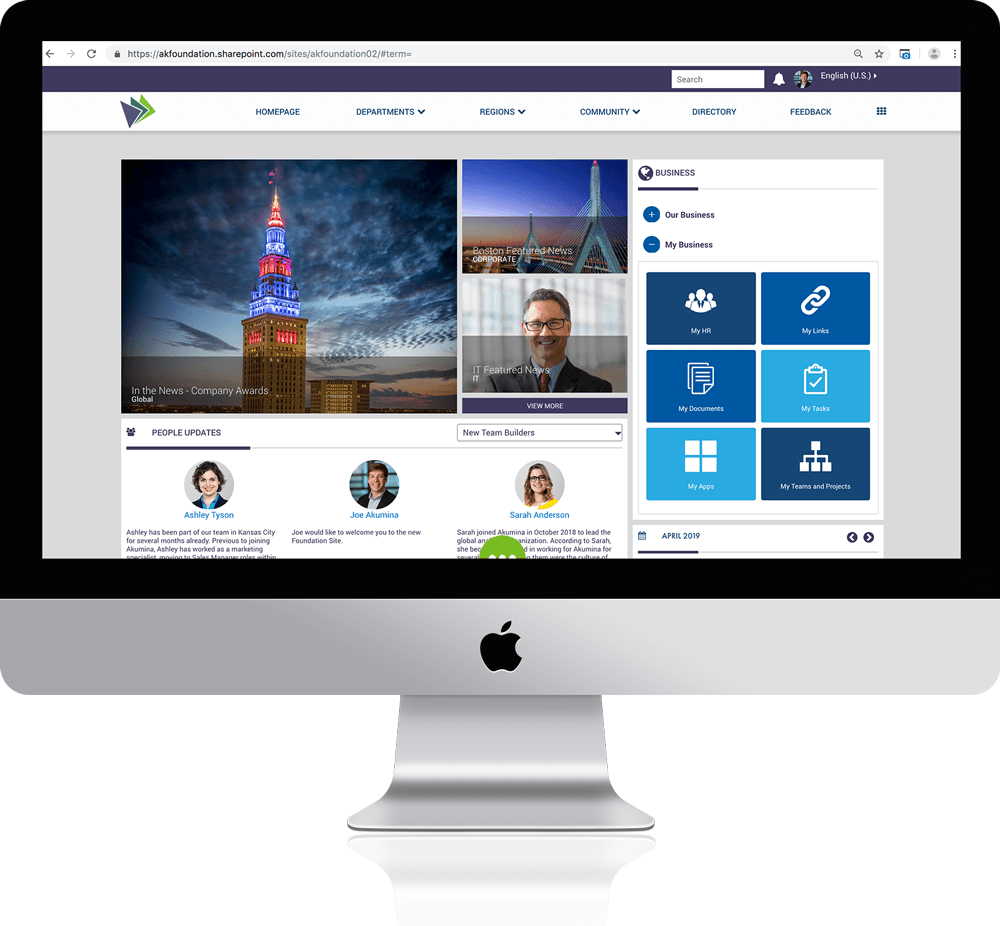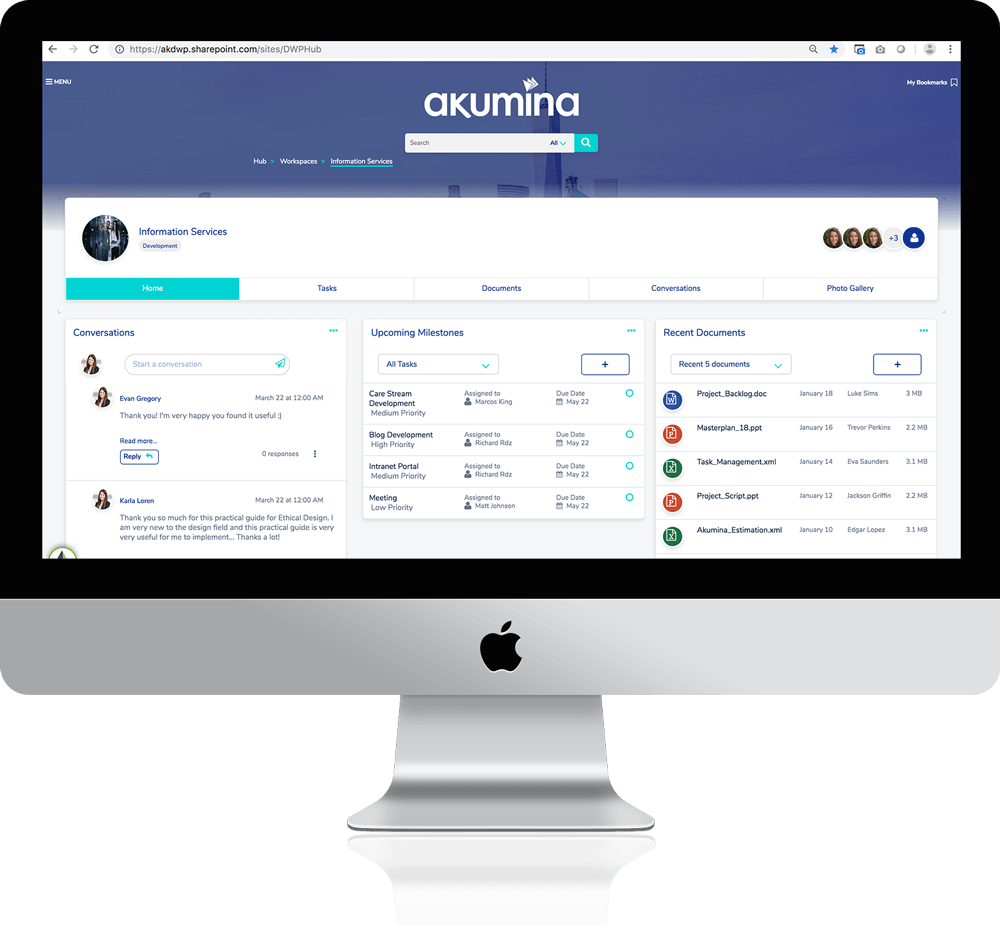 A Personalized Approach to Content
Deliver contextual content by role and by geography to your employees.
Empower each user with personalized employee experiences, not a poorly branded, one-size-fits-all, generic message board.
Speed up the access to the right data, personalized for every user on every device, and in any language.
The Best Tools for the Job
Provide the right technology and project management to the right people inside of your interactive, modern intranet.
Choose from an almost limitless selection of apps that work best for your front-end experience and seamlessly connect them to a decoupled back end.
Make project management and global collaboration effortless in a seamless digital workplace instead of struggling with disconnected or disparate tools and teams.